BANNER PRINTING FOR THE NORTH BAY AREA
TNT offers custom vinyl banner printing because banners work great to promote!
Our Signage Process
When you work with TNT Signs to create banners, signs, and other items, you'll be working with a team that has years of experience in design, printing, and installation. Our goal is to make certain that everything we create for you, whether it be a few banner signs or wraps for an entire fleet of vehicles, meets your needs and your expectations.
During the design phase, we will work closely with you and your team to create the perfect design. You may already have a design for your signs, banners, and other items. Great! We will take the design and make certain it fits the size, shape, and other details you've selected. If it does, we can move on to the production phase. If it doesn't, we will reach out to you and let you know what the issue is. The solution may be as simple as shrinking a graphic just a bit so that it fits within the dimensions of your sign. Whatever it is, we will work with you to make your design perfect.
If you don't have a completed design, that's okay, too. We will work with you to take your various ideas and make them tangible. We can work with your logo, color scheme, and other graphics to create a functional item that will meet your needs. Whether it's something simple like a sign for a specific store department or a full line of coordinating signs, banners, and POP displays, we go the extra mile to make certain everything is designed correctly and looks great before we go to print.
This is where we really do what we do best, BUILD SIGNS. We utilize state of the art equipment and outsources in bringing your perfect sign project together. As in the DESIGN STAGE whether it's a relatively simple EIGHT SIDED REFLECTIVE STOP SIGN or a set of 24" HALO LIT CHANNEL LETTERS DISPLAYING YOUR LOGO, we'll be sure to cross every "T" and dot every "I" making sure again, that your needs are covered in this area as well.
During the production phase, we will send the completed designs to our print shop. Here, they will become a reality. We use state-of-the-art equipment and high-quality materials to build your signs and other products. While there's not as much for you to do during this phase, we will still keep you updated on where your project is in our queue. You'll know when it should be printed, and we will let you know right away if there are any complications. Once the production is complete, we will check everything for quality to ensure that it meets our standards.
Finally, the last phase is installation. Here's where the project is coming to its final step but one that is as important if not more than the first two stages. This step first and foremost almost always ensures that you're working with a LICENSED and BONDED SIGN COMPANY. Depending of the nature of the project as well as the installation, almost all projects will call for a LICENSED and BONDED INSTALLATION. There are many types of installation required for the specific project—but it is the means of the installation where our experience gives you peace of mind.
Whether you need us to hang a large sign or banner outside your business or install a full car wrap on several vans, we will do so quickly and professionally. We are a fully licensed and bonded company, and everyone on our team is highly skilled and trained on the tools they use. We will work with you to schedule installation on a day that works with your schedule and complete the process on time.
You've come to the right place for your custom vinyl banner printing. Provide your own design or we can help you.
Banner advertising is among the most cost-effective ways to market your business. Printed vinyl banners are popular because of the ease of development and high impact potential for your business. TNT Signs has all-weather vinyl banners and indoor event banners. Contact us to learn about all the possibilities.
Who uses Banners?
Banners are everywhere:
Retail
Agencies
Hotels
Banks
Auto Shops
Construction companies
Restaurants
Health Care Providers
Real Estate
Sports Teams
Transportation companies
Clubs
New Businesses
Attract new customers with a custom vinyl banner.
Our Vinyl Banners work in both indoor and outdoor situations. They are attractive and these vinyl banners are great for helping to generate traffic and brand building. Banners for promotional sales events, and inform people about new items that they might not have known about.
Give TNT Signs a call to learn about the variety of options.
If you can dream it, we can make it a reality. Our outdoor banners allow you to customize a large area of space in a very cost-effective manner.
Once you work with TNT Signs, you will see how easy it is to attract more customers, announce a new product or simply draw attention to your brand.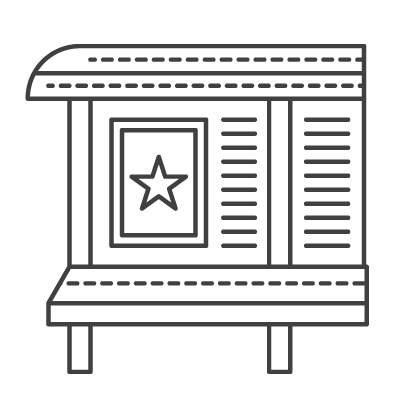 Custom Signs
We boast a comprehensive portfolio of quality custom signs for all types of interior and exterior applications and locations.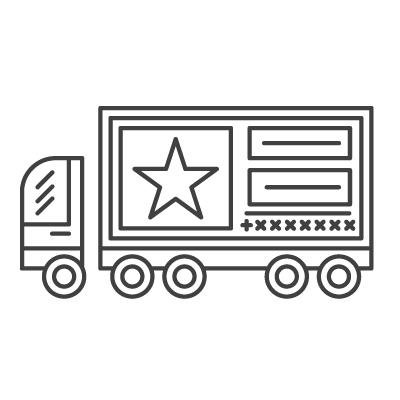 Vehicle Solutions
Vehicle wraps, partial wraps, and business identification on doors and rear windows are just some of the solutions available.
Displays and Business Signs
Our full color retail displays and tradeshow displays attract attention and help you to sell more product.
Get Started on a Project
If you would like to get started on a sign project, please fill out the form below and we will contact you right away:
Window Graphics
Floor Graphics
Wall Graphics
Vehicle & Fleet Graphics
Labels & Decals
Unique Sign Applications
Point of Purchase Displays
Standees & Cutouts
Posters
Building Signs
Electrical Signs
Real Estate & Commercials Signs
Yard & Site Signs
ADA & Regulatory Signs
Architectural Signs
Graphic Design
Corporate Identity
Branding Integrity