Serving the Visual Communication needs of our customers since 1984
TNT Signs & Graphics, Inc has had the pleasure of designing, producing, and bringing solutions to the visual communications needs for our customers since 1984. Since day one, our solutions have included custom signs and banners. Over the years we have added fun products like vehicle wraps, truck wraps and vehicle lettering. We can provide you with virtually any business sign you can imagine.
Our humble roots began back in 1984 in Sacramento California where all the signage produced was done TRADITIONALLY HAND LETTERED and PAINTED.
The array of types of signs that we were able to produce by this method was great…and then it came…THE COMPUTER SIGN INDUSTRY.
Yes…we pushed and pressed on with paint and brush and found ourselves almost pushing against the tides…paddling upstream…it was inevitable…we too had to make the change…so we began the "baby steps" into the computer sign-making arena.
My family and I relocated to Sonoma county in 1997 and there we were with computer and our first plotter cutting vinyl…we still did specific projects in the traditional way with loyal and "old school" clients but there too the technology age was sweeping across the tundra and we fell in…ALL THE WAY.
From our sign programs…graphics programs…printers…plotters…flatbeds and so on we're prepared today to meet most every opportunity posed in our industry. We're able to extend to our all our customers the peace of mind knowing that we can meet your needs!
What can we do for you…?
From Hawaii, to Washington, to California
Growing up in Hawaii, Tim had a God given talent to draw almost anything and found
himself doing just that with colored pencil, charcoal pencil, and watercolor paints. His real first project was when he was 10 when his Dad asked him to paint a picture of a marlin on the flying bridge of the family boat … from there is was all about the pivoting taking this talent into what he does today with signage … designing and laying out customers signs from simple panel signs to full vehicle wraps has brought this talent full circle.
Tim is a father of an intelligent, ambitious and athletic daughter who in turn has had her hand in the company from emptying trash cans to production and even sitting in for the company's business manager when she went on vacation for a week.
Tim is a Christian and leans on what the Bible says, … "to do unto others as you would have them do unto you … " "I can't think of a better way to model myself and my company. Thank you for taking the time to visit TNT SIGNS AND GRAPHICS, INC"
Tim Armstrong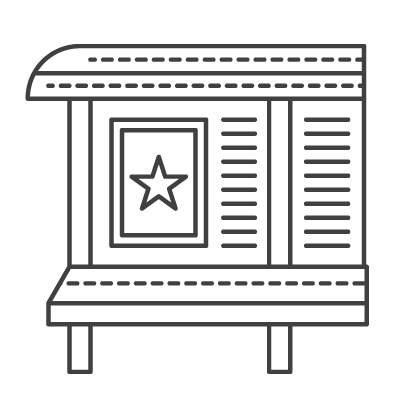 Custom Signs
We boast a comprehensive portfolio of quality custom signs for all types of interior and exterior applications and locations.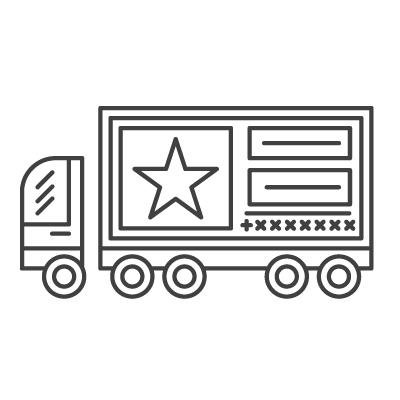 Vehicle Solutions
Vehicle wraps, partial wraps, and business identification on doors and rear windows are just some of the solutions available.
Displays and Business Signs
Our full color retail displays and tradeshow displays attract attention and help you to sell more product.